Meet Our Doctors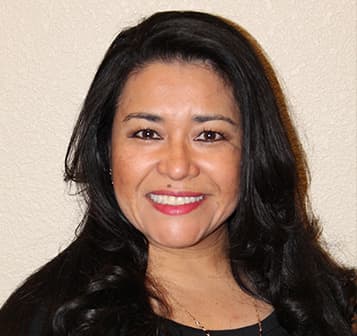 Ana Oliva, D.D.S.
Dr. Oliva enjoys dentistry because it gives her the opportunity to work with her hands and help people by improving their smiles and quality of life. She has extensive clinical experience in operative dentistry, endodontics and esthetic dentistry. Her expertise also extends to basic oral surgery (including third molars extractions), periodontics, prosthodontics, geriatric, pediatric dentistry and digital X-rays.
Dental Work History
General Dentist Private Practice, February 2017-Present
Okinawa, Japan November 2009 - September 2010 - Dental Assistant, Private practice
San Francisco, CA August 2003 - March 2007 - General Dentist, Private Practice, El Salvador July 2001 - May 2003 - General Dentist, Community Health Center El Salvador July 2001 - August 2002
Education
Implant Maxicourse, Loma Linda University, CA; March-December 2019
Universidad De La Salle Bajio - International Dental Program Leon, Guanajuato, Mexico
Basic Dental Implantology Course (Surgical Phase), January 2014 - November 2015
Universidad Salvadorena Alberto Masferrer, February – March 2015
School of Dentistry, El Salvador, January 1995 - August 2002
California Safety Radiation Course, December 2006
Dr. Oliva is fluent in both English and Spanish. She was born and raised in El Salvador and has been living in the US for the past 15 years. She has been married to David Medina for 14 years and they have two children, Andrea and David. David Medina, D.D.S.
Coming Soon...